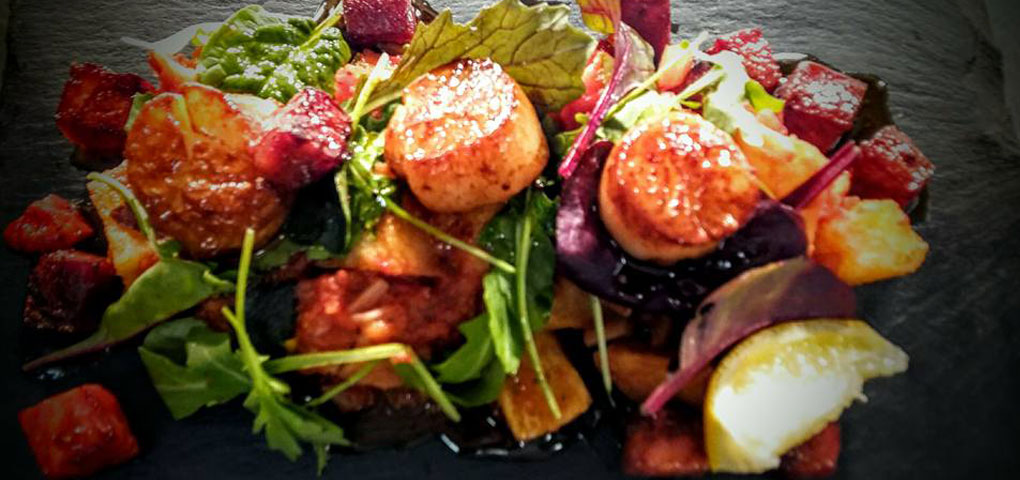 FOOD & DRINK AT THE MASONS ARMS  
The Masons Arms is one of Worcestershire's premiere country pubs and restaurants, serving homemade British classics with a European twist, including our immensely popular tapas menu.
 Whether you fancy grazing with tapas, sharing some bar snacks or dining for a special occasion, The Masons Arms has a varied choice of quality food & drink to suit all tastes.
Provenance and use of local suppliers ensures that ingredients in our dishes are fresh and totally traceable.
Our menus
From Al a carté to take away, we pride ourselves in offering a range of menus to suit all tastes and occasions. Whether it's a quick bite for lunch or three courses to celebrate a special occasion. Our ethos is simple, eating & drinking out should not cost the earth & should never compromise on quality. We have special Senior and children's menus and offer a great takeaway menu for those who live locally which also help keep the Masons Arms an important part of the community.
Ales, beers & Ciders
The ever popular Robinsons Cider from Tenbury
Wye Valley Herefordshire Pale Ale
Wye Valley Butty Bach
Thatchers Gold
Carling
Estrella
San  Miguel
Peroni
Guinness
Alcohol free lager
Corona
Wines
Exclusive & extensive wine list from local wine merchants, Juckes of Ombersley.
Our House selection includes:
Marcel Martin Merlot, France
Grey Gable Shiraz, South Africa
Twisted House Zinfandel Rose, USA
Maraquita Sauvignon Blanc, Chile
La Riva Pino Grigio, Italy
Our A La Carte Selection:
Crisp & fresh San Perito Chardonnay, Argentina
Powerful Zonda Malbec, Argentina
Delicate Les Fondettes Sancerre, France
Classic Old World French Red; Riveara Pinot Noir & Fleurie Beujalais
Oak Aged Bovier & Fils Chablis 1er Cru, France
Spanish Don Placero Red Rioja to compliment our Tapas menu
Sublime Aroha Bay Sauvignon Blanc, New Zealand
If you'd like to book a table please call us on 01886 889 064 or click on the link below.
Will still have some restrictions in place to ensure everybody's safety so check out THE MASONS ARMS COVID-19 PROCEDURE for more information.
We can't wait to see you!
  
WE USE LOCAL PRODUCE  
Provenance and use of local suppliers ensures that ingredients in our dishes are fresh and totally traceable.
  WEEKLY NIGHTLY EVENTS  
FISH & CHIPS NIGHT
-Every Monday 5.30pm-9.30pm- Tap for more info
EAT IN OR TAKEAWAY
Try our fabulous sustainably sourced fish encased in our homemade Herefordshire Pale Ale batter.Served with a generous portion of chips and petit pois peas. Who does not fancy that?
Just £9.95 pp (eat in or takeaway)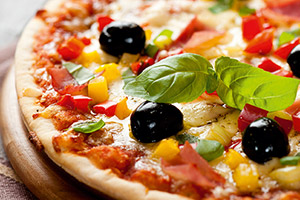 OUR FAMOUS PIZZA NIGHT
-Every Thursday 5pm-9.30pm- Tap for more info
JOIN US AND ENJOY
Enjoy our
Homemade 12″ stone baked Margherita Pizza's
For only £5.00
SUNDAY ROASTS
-Every Sunday 12noon-9pm - Tap for more info
TASTY & TRADITIONAL
Choose from one of our locally sourced roasted joints or the delicious vegetarian goats cheese nut loaf.
Hurry though, once it's gone it's gone!
Only £12.95 pp or £9.95 pp for seniors